Acquisitions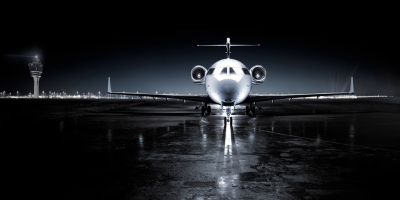 DGA approach to providing an aircraft acquisition service begins with combining a comprehensive analysis of the client's travel needs and specific objectives a client may have for aircraft features. The acquisition process is completely structured in a manner for DGA to work along with the client's team, or if desired, assume complete responsibility of the acquisition and transaction processes. Simultaneous to the acquisition, DGA is often engaged to assist the client with assembling a flight department. From the initial discussion until the aircraft enters operation, DGA sole objective is to work for and represent only the best interest of our client.
Depending on your requirements, our involvement includes:

A preliminary discussion to define your needs and expectations.
A search and comparison report on each aircraft option available, highlighting and prioritising your specific requirements.
Running sample flight plans and checking the performance of the aircraft using 'real-world' conditions.
A comprehensive budget, including a maintenance schedule, type of operation and third parties charter revenue if applicable.
Upon request, DGA can also use its network to propose cabin design or potential cabin improvement and refurbishment.
Price negotiation and support in the establishment of a Letter of Intent (LOI).
A cursory inspection of the aircraft.
Negotiation of the Aircraft Purchase Agreement (APA) in collaboration with your legal counsel.
Pre-Purchase Inspection (PPI) and findings rectifications.
The closing of the transaction, along with follow-up of the delivery process.
With our insightful perspective and exceptional breadth of knowledge of aircraft, markets, creative solutions and documentation requirements, we will work with you to ensure you are pleased with the outcome of your aircraft transaction and then develop a strategic plan that supports both your current and future needs.
Helping you select the right type of aircraft, locate the specific aircraft, and buy or lease it at the right price is an important service provided by DGA.
We know that owning, operating and managing a private jet can be a challenge. FlexFlight offers the perfect solution; we manage and operate the aircraft on your behalf. We aim to make the entire experience easy, taking care of all the essential tasks and maintaining the highest standards at all times.
In other words, we look at the details of aircraft management while you enjoy the benefits.
We work in accordance with strict international regulations and we hold a DC Aviation (DCA). When collaborating with DGA, you can rest assured your aircraft will achieve optimum performance and safety standards.